Sewing, Design, and Repurposing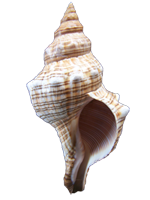 Looking for my counseling website? I am a practicing Licensed Art Therapist and Counselor. For more information, please see my art therapy website, at
ArtTherapyCounselor.com
.
What is this??? Well, maybe the question should be what isn't it! In the age of reduce, reuse, and recycle, I like the challenge of taking a garment and altering it into a new garment, up cycling it. To put it another way, if you can dream it, I will sure do my best to make it happen! Here are some ideas to think about:
What about that wedding dress that's sitting in your closet or is down in the basement in a box collecting dust? Now what if it was repurposed into a garment or home decoration for you to enjoy again? What about turning your wedding gown into a baptismal or christening gown for your daughter or granddaughter? Or maybe a first communion gown or special easter dress? Or if you want to enjoy it in your home, what about repurposing it into a a quilt or wall hanging? Maybe something to put on your bedroom dresser or to turn a plain chair into a fancy makeup chair.
| | | |
| --- | --- | --- |
| Do you have men's shirts from your loved-one that just sit in the closet? Why not have it tailored to fit you? Or do you just have some articles of clothing, fabric, curtains, quilts, that you would love to re-use, but are unsure of what to do with them, other than take up space in your drawers and closet? | | |
What about updating your kitchen or living room with new slipcovers for the season…it's amazing how a couple of changes in a room with slipcovers, pillows, a new lamp cover, or new curtains can bring new life to your home!
| | |
| --- | --- |
| I'm often inspired by the past; when style, handwork, and attention to detail were the norm. I love to brainstorm and welcome all ideas for your unique & custom made creations. This is your piece so you should be involved in the process as much as you feel comfortable with! | |
How it Works:
The first step is to find those articles of clothing or material that have been taking up space in your home. The next step is to begin to think about what you may want to use this for…don't worry, if you can't come up with anything, you and I can brainstorm together. I have space that I can meet with you in Gresham or I can also come to your home for the first sewing reconstruction consultation. Then we decide together what you're looking for. I may do some sketches while I'm there with you, or I may email my sketches to you after some more creative thinking and problem-solving.
The next step is to pick up notions (thread, etc.) and then I begin the design or re-design process! I am happy to take pictures during the process and send them to you, or if this is being made to fit you, we will have fittings.
I find that some of my best creations have morphed into something different than I had originally had in mind or sketched. Sometimes this has to do with the material, or just moments of inspiration to go another way. When/if this happens, I will contact you if you like, to keep you updated!
Pricing:
Pricing is decided by the number of hours I spend on your design and creative alterations, as well as any extra fabric or notion costs.